2021 Ford F-150 Trucks

F-150 For Sale Near Florence, Muscle Shoals, Corinth, and Jackson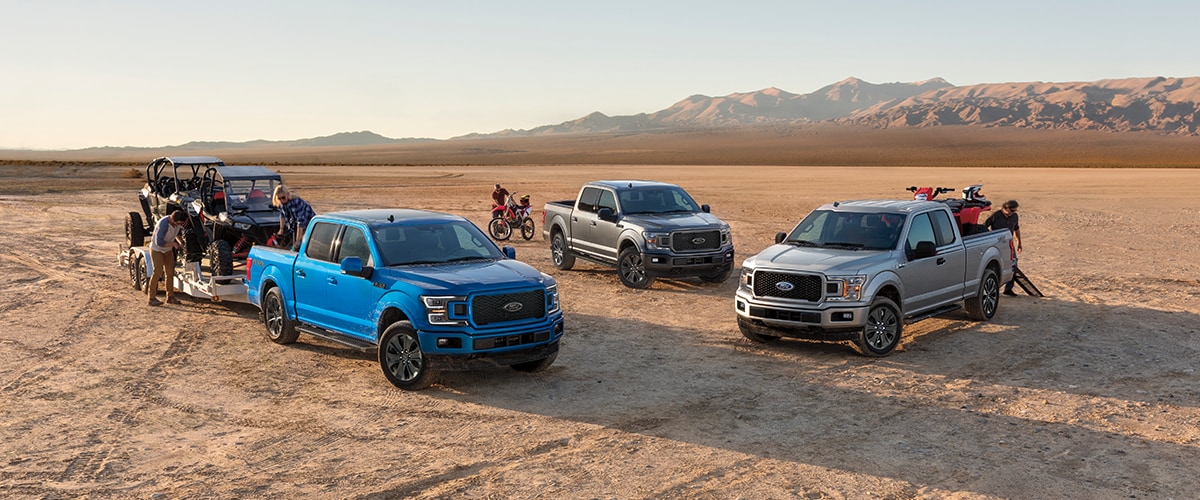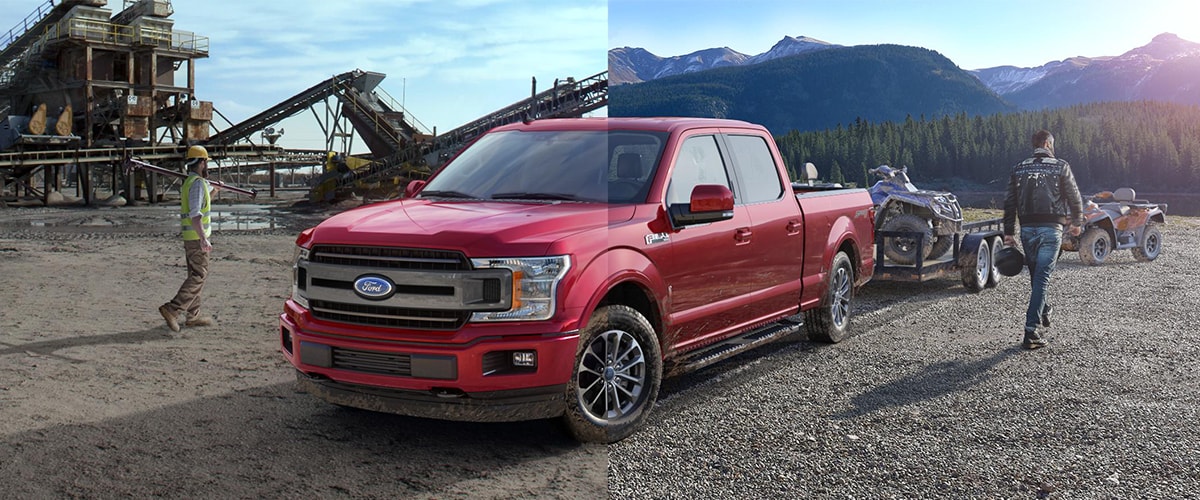 We Are the Ford F-150 Truck Headquarters in Savannah, TN 
The F-150 is an iconic Ford vehicle. Its reputation is known, as the F-150 consistently scores top marks from reviewers as well as customers. It lives up to that standard by adding on more optional engines and other touches that give the truck enhanced performance. There's a reason that the new F-150 is so popular, and that's because it simply outperforms all other full-sized trucks. If you need a truck of those dimensions, you simply can't do any better than the F-150.
Trim Levels and Performance
Ford F-150 XL: The base-level F-150 offers all the essential features that you need. This is a great value if you are looking for the most affordable way to get into a brand-new F-150.
Ford F-150 XLT: The XLT trim comes with all the features from the XL trim plus some more popular equipment.
Ford F-150 Lariat: Step up to this heavily equipped model with exclusive features and great looks both inside and out.
Ford F-150 King Ranch: This trim offers you many premium features and exclusive exterior touches such as a two-bar chrome grille. The King Ranch is for serious truck fans that want more.
Ford F-150 Platinum: From incredible leather seating appointments to top tech features, the Platinum edition offers you a first-class ride on a full-size truck.
Ford F-150 Limited: The Limited is simply the best that the F-150 has to offer when it comes to luxury, style, and capability.
Ford F-150 Raptor: The Raptor is known for its incredible engine and amazing speed. Truly a truck you must check out.
Ford Features
While Ford has put new features into their F-150, we know the same reliable features they have become used to. The inside is just as comfortable as it always is. A person can still make it up steep roads without worry. The reliability that people count on is still there. This means that we can offer you what you expect with added benefits.
With the addition of the hybrid choice, Savannah, TN drivers can know they can have the necessary power while saving fuel. Let us tell you more about leasing an F-150 from Ford at Jones Ford. You can check out the latest lease specials and learn about any other finance offer we have to support your next Ford purchase.